BIM Documentation Services
OlilO creates comprehensive BIM models which are sufficiently detailed to generate construction drawings and documentation. It includes an accurate set of drawings incorporating appropriate data regarding each step of the construction process and all details required to make a comprehensive estimate and ultimately construct the project.
OlilO has expertise in delivering highly accurate construction documents as per requisite construction codes, standards and specifications.
OlilO BIM Documentation services include:
CAD to BIM Conversion
Schematic Documentation
Design Development Stage
Schedules & BOQs
Pre-Bid Documentation
Construction Documentation
Shop Drawings
As-Built Documentation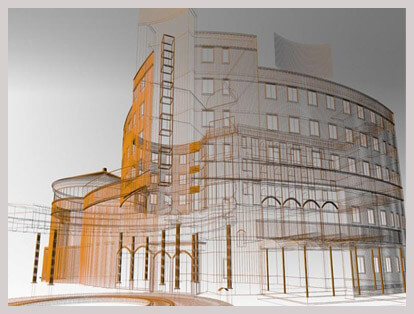 Building information modeling Services includes:
BIM Modeling Services
BIM Architectural Services
BIM Architectural Design Services
BIM Architectural Detailing Services
BIM Structural Services
BIM Structural Design Services
BIM Structural Detailing Services
MEP BIM Services
Mechanical BIM Services
Electrical BIM Services
Plumbing BIM Services
Infrastructue BIM Services
Interior Design Services
Facade Modeling Services
COBie Modeling Services
Rebar Modeling Services
Landscape Modeling Services
BIM Implementation Services
BIM Documentation Services
BIM Execution Plan
BIM Integration Services
BIM Automation
Revit Automation
Navisworks Automation
BIM Level Of Development (LOD)
3D BIM Visualization
4D Construction Sequence
5D BIM Quanity Take-Offs
6D BIM Energy Analysis
7D BIM Facilities Management Services
BIM Clash Detection & Resolution
BIM Rendering & Walkthrough Services
BIM Revit Family/Content Creation